Go ahead and buy that Christmas swimsuit because you'll be warm and toasty this year using your swimming pool heater in California.
If you're a summer fan, nothing is more bittersweet than the last swim of the season. The weather will soon turn cooler (not cold exactly, we are in California after all), the days will get shorter, and you will look longingly out the window at your chilly pool, just wishing you could go for one more dip. You are in luck, because with a solar swimming pool heater in California, you can comfortably swim into the new year and beyond. What a great time we live in!
You may think that solar heating systems are just for your home, but solar power can do so much more. With technology from UMA Solar, you can harness the power of the sun and use it to heat your pool. Here's how it works.
How Do Solar Collectors Work?
High temperatures in California are typically in the 50s and 60s in December – much too chilly to heat your pool to a comfortable temperature. That's where we come in. 
Our solar collectors attach to your home's roof and collect energy from the sun. We then simply connect the solar collectors to your pool pump and your pool water flows to your roof where it is warmed, then flows back into your pool. This process repeats until your pool is the temperature you're looking (or feeling) for.
What Are The Benefits Of A Solar Swimming Pool Heater In California?
Besides the obvious – more swim days – solar pool heaters have many benefits.
Environmentally Friendly – Solar pool heating systems use the sun's natural energy to heat your pool. This means that you're emitting no air pollution while reducing your carbon footprint in the process. At UMA Solar, it's our mission to help reduce the global carbon footprint by 60 million pounds of carbon dioxide over the next five years by using solar pool heating technology.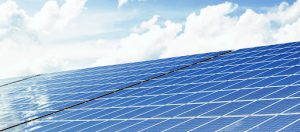 Maintenance-Free – UMA Solar's solar pool heating panels are built to last 20 years or more and come with a lifetime warranty. Our panels also require no recurring maintenance which makes them a worry-free way to heat your pool.
No Operating Costs – After your initial investment, your solar swimming pool heater in California will have no ongoing costs. You'll have to run your pool pump and that's it. 
Longer Pool Seasons – Our solar pool heating system can continuously cycle warm water into your pool so that you can enjoy it year-round.
Increased Property Value – Solar upgrades can boost the value of your home. Everyone is looking for a way to make their home more energy-efficient and solar is the most cost-effective way to do it. 
Simple Functionality – Our solar pool heating systems have no internal controls, wiring, or moving parts. They can also work flawlessly with a wide range of pH and pool water chemistry.
Return On Investment – A solar pool heating system will typically pay for itself within three years, compared to a new gas or electric pool heater system.
Ready For Your Swimming Pool Heater In California? Let UMA Solar Help!
We hope that you see why adding a solar pool heating system to your home is a wise investment. Not only does it make financial sense, but it also helps you enjoy the investment you made in your swimming pool more days out of the year.
Contact UMA Solar today and we will connect you with a solar pool heating consultant in your area. Maybe by next year, while Santa is sliding down your chimney, you'll be sliding into your warm pool!